Relaxed Newborn Baby Photography in South London - Perrie
I had the best time meeting this gorgeous baby girl named Perrie, a couple of weeks ago. She was just 3 weeks old and was an absolute dream to photograph. And just look at all that hair! I am jealous. I wish I had that much hair! haha
Perrie was an absolute treat and pulled some of the cutest faces I've ever seen! She's such a pretty girl and her eyes are stunning. Mum Leanne was also looking incredible! Seriously, I don't know you do it with a newborn baby, but you look great Leanne.
Leanne and Jon welcomed Perrie into their small flat in South London. The flat is beautiful and we made good use of all the window light. The main rooms I use for these sort of images are the master bedroom and Nursery and a bit in the living area too. So when you're thinking 'oh gosh, our flat is so small, I don't know how she will take photos here' Don't panic! These sessions are all about your life at home with your brand new baby. It's supposed to reflect you and your home, and I work in small areas a lot. It's not a problem at all!
I love the use of florals during this session- it really brings out Perrie's girly features and she just looks SO cute in that pink floral baby grow! Here are just a few of my favourite images from this relaxed newborn baby photography session in South London.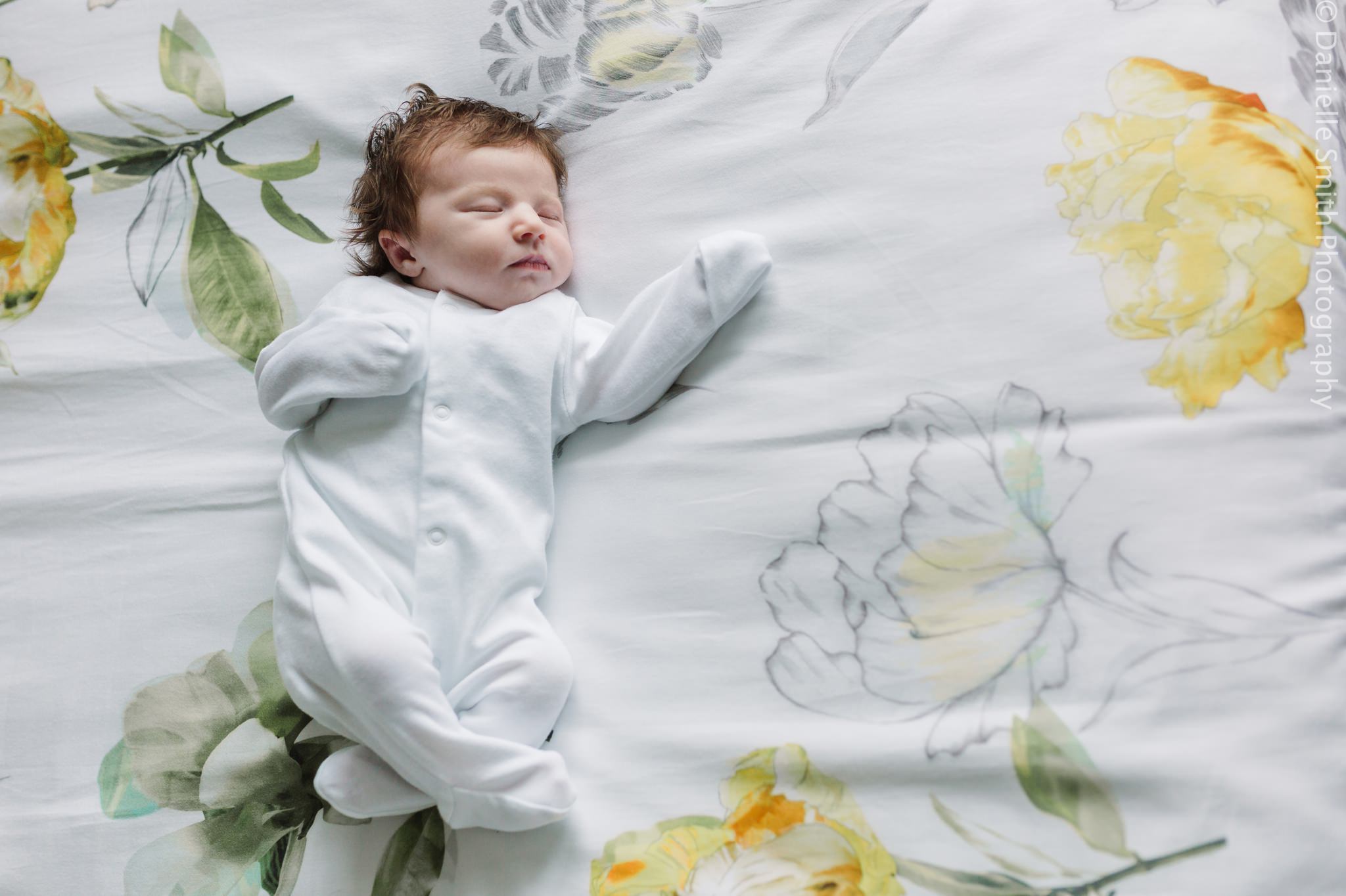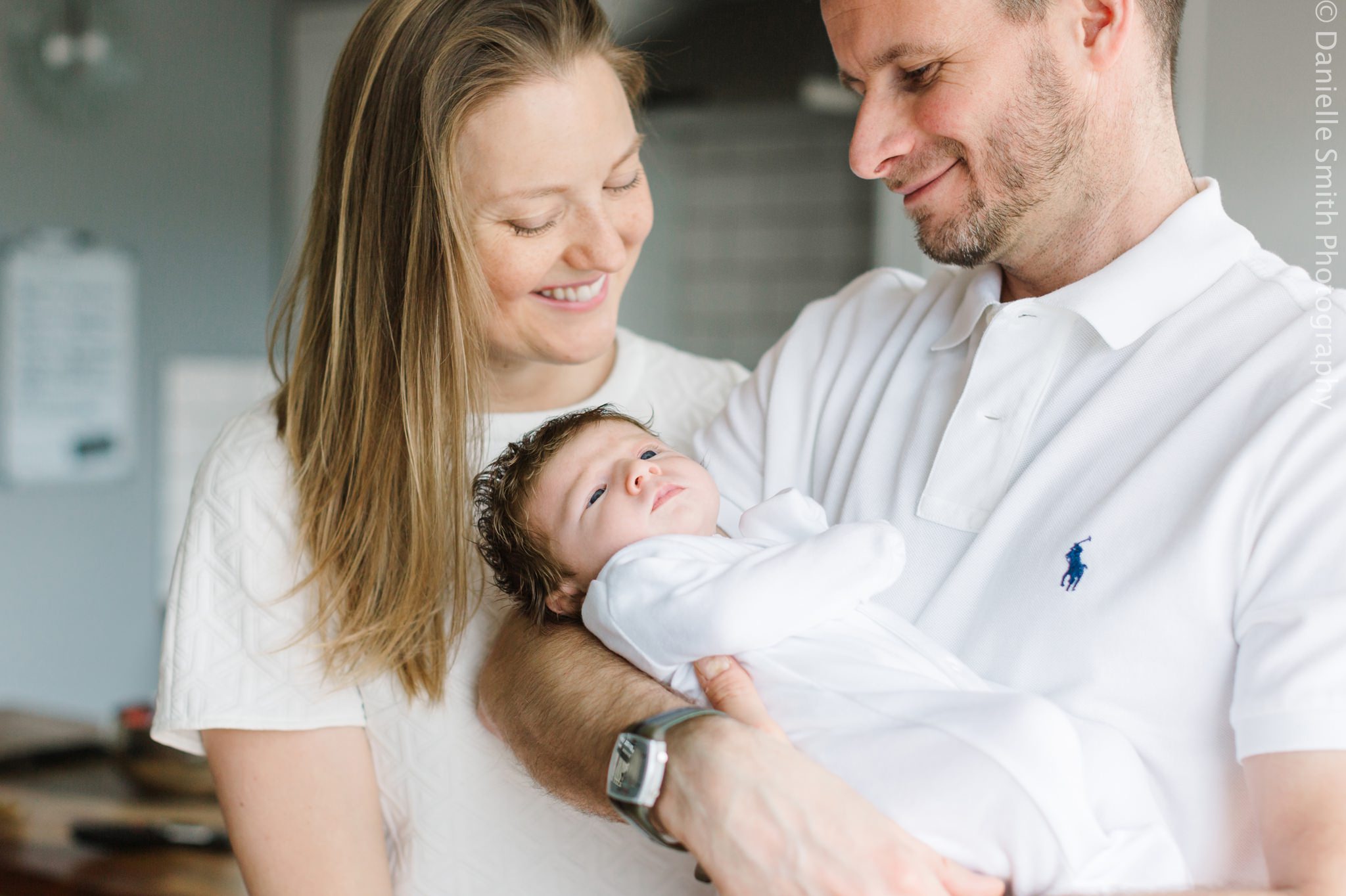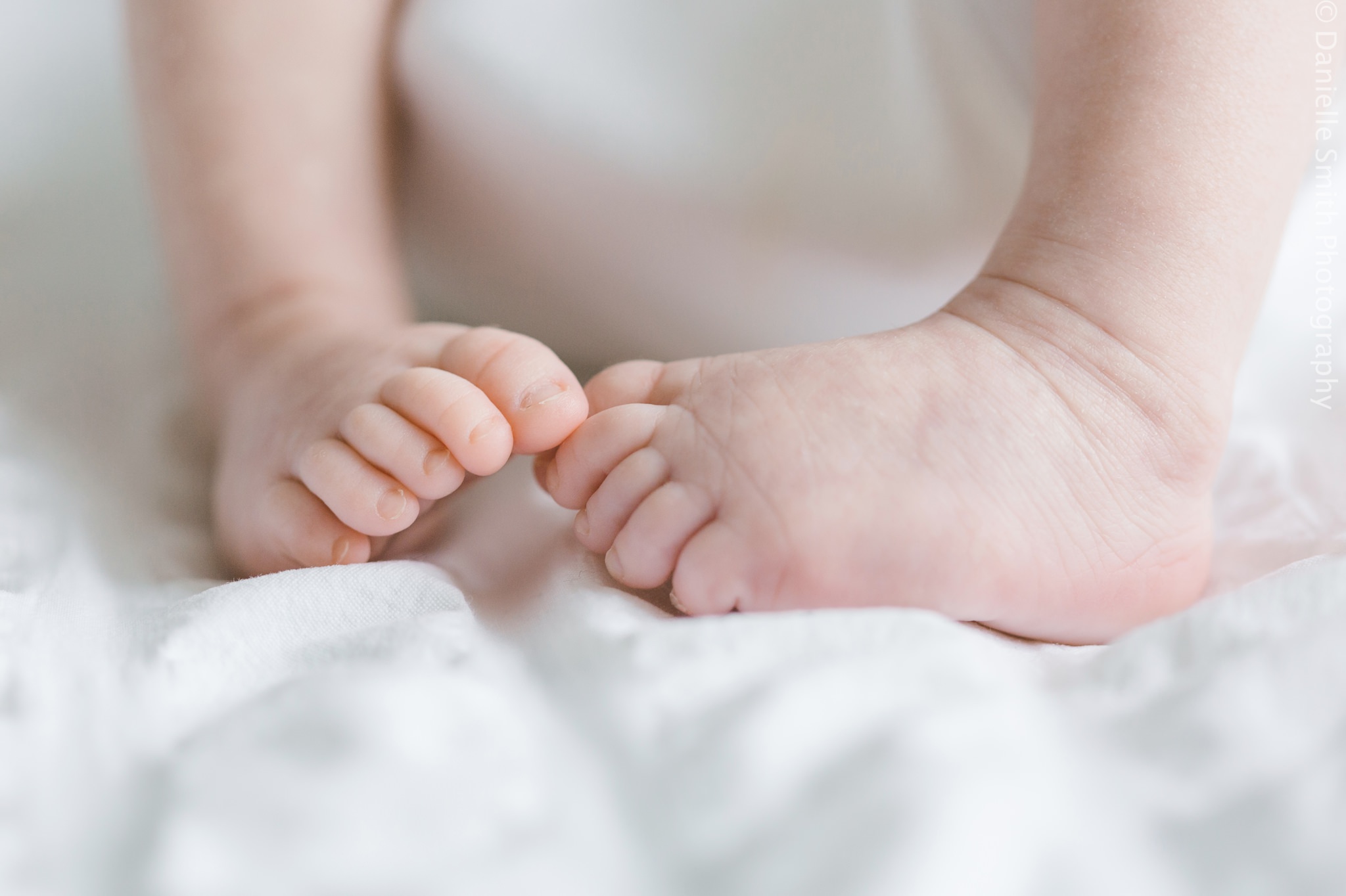 If you're considering a relaxed newborn baby photography session at your home and have yet to book your photographer, feel free to drop me an email via the contact form. I would love to hear from you and photograph your newborn baby when he/she arrives. Family and parent photographs are a big part of it too but if you'd rather focus on your baby, that is absolutely fine too. I look forward to hearing from you soon!